Texas Christian University
We could not have such a successful program without Cowtown and your team.  Please pass along our gratitude,
Best regards,
Philip Dodd
Grapevine Convention & Visitor's Bureau
It was truly a pleasure to work with you, your driver, and your wonderful motor coach. Everything was perfect from start to finish and we could not have had the experience we had without your contribution. I look forward to more projects were we can use Cowtown Charters to get us around.
R. Kyle Conway
Sales Manager of Tourism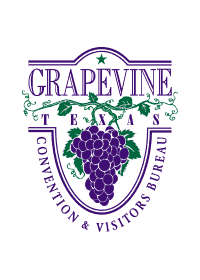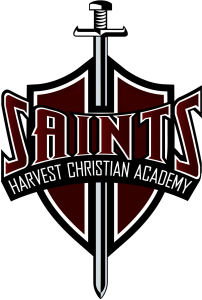 Harvest Christian Academy
I wanted to let you know that we had a wonderful trip and we enjoyed Judy (our driver), she was so pleasant. The school is going to make sure and request her for their next trip.
Stefanie Hayes
I must say, the transportation went off without a hitch. I didn't receive one complaint regarding the transportation and that is truly an accomplishment. I appreciate the good service.
Angelica B. Stehling, CMP
Conference & Seminar Coordinator, U.S. Department of Justice
Girl Scouts of the United States of America
We send you our very warmest thanks for the time, energy, and enthusiasm you gave to making our national convention an outstanding success.
Elinor J. Ferdon
National President
Please pass to Odis our thanks for getting us downtown safely during rush hour last Friday. He got us there in perfect time and was waiting for us when we left the event. It was nice to not have to worry about transportation.
Jennifer Walsh
Senior Manager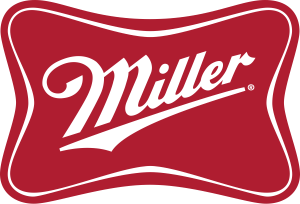 The buses were timely, even when I asked you to move times up an hour, and all drivers were very courteous and customer oriented. With your help, we had a very successful distributor meeting.
Jim Kucholtz
Distributor Services Manager
I just wanted to offer my sincere thanks for your assistance last week in getting the students and parents from Arlington safely through a trying couple of days. Your willingness to assist them was much appreciated by one and all. The students and their parents will no doubt remember your kindness for many years to come as my staff and I am proud to live in community like metroplex with people like you as my neighbors
Mike Moncrief
Former Mayor, Fort Worth
Re: Bill Santangelo, Driver
I wish to take this means of complimenting the above reference bus driver on a job well done.
Bill was the driver of the bus on a recent tour that included visits to Lake Louise Canada, Yellow Stone National Park, Brice Canyon, The Grand Canyons, Salt Lake City, and various other points of interest in said part of the country. I was a guest on the tour that was sponsored by Acton United Methodist Church of Acton, Texas, and Cowtown Tours provided our transportation. The tour was very successful and I enjoyed it very much. I believe that I speak for all of the other tour guests on this trip too. And this brings me to the purpose of this letter:
I think that a lot of our pleasure on said tour can be directly attributed to Bill Santangelo, our driver. Bill is a capable driver and at no time on the entire trip did we guests feel threatened or ill at east, nor did we otherwise have any emotional concern about our safety while on the bus. Bill is a very careful driver and his driving on this trip was exemplary in that it helped us to be relaxed and comfortable during the long rides encountered on the trip. As a matter of fact, I can not think of a single instance on the entire trip where there was a sudden or unexpected sharp application of the brakes, nor a sudden swerve or cut-in/cut-out traffic situation, nor any of the other traffic concerns that frequently mar the pleasures of a trip this long. He abode by the traffic code, and also showed courtesy to fellow motorists on the highway. Bill seemed in control at all times. He was pleasant, courteous, helpful; he assisted us (the tour group) on and off the bus in a courteous manner at each stop; he assisted us with luggage and personal items, and was pleasantly at our service at all times. Further, he was prompt in getting the luggage out of the luggage compartment and lined up on the curb at final destinations each day. He was always prompt in having the bus at the designated locations at the designated time although most of the time he was there early, ready and waiting for us to board. Bill is very personal, and I must say, he fit in very well with our group. He participated in all of the tour events and, probably to an outsider, he probably appeared to be just another of the guests on the tour. He was easy-going and likable, but at no time was there any question as to his being in charge of the bus.
I could write many more nice things about Bill, but the main purpose of this letter was to let you know that we appreciated Bill, both his personable high qualities as well as his high professional qualities. I think that I speak for the entire group when I say that we would be pleased to have Bill as the driver on any land excursion at any time.
Please give Bill my personal regards,
Jack A. Wilson
Greater Rising Star Missionary Baptist Church
This thank you comes from me, Pastor Brooks and all of GRS members. A big Thank You for such a wonderful bus trip to Waco and back on Sunday August 24th.
Your bus drivers Mr. Freddie Buckley and Ms. Judy Marsh were very courteous to all, even though we were running late they were patient and very courteous. Therefore our bus experience was a beautiful one. Thanking you once again.
Floyd Brooks
Pastor
Huguley Memorial Medical Center
I want to thank you for your contribution to our recent mission trip to Honduras by providing us bus transportation to and from the airport. Being able to meet at the hospital and ride to the airport together started the trip off on the right tone.
We were able to make a siegnificant contribution to the people of Honduras by providing clinics where over 1000 people with no other access to health care were seen by a doctor. We also helped with the construction of a dormitory for the kids who live at Pan American Health Service, which is a home where kids live for some period of time when their parents can't afford to feed them. Many of the kids would not be alive if it were not for this vital ministry. We also provided Christian programming for the kids, which they truly enjoyed.
When we returned home and were delayed several hours by the airline, but were greeted at the airport by Willie with a great attitude despite the 6 hour delay, it made a great finish to our trip. We so much appreciate your willingness to partner with us in this trip by providing the transportation at no cost.
Pete Weber
President/CEO
We want to take this opportunity to commend Rita Golightly for her performance as our Bus Driver on a recent tour we took with Diamond Tours January 30th thru February 5th.
At 8:01 a.m., 30 January 2005, the Bus was at our pick-up point and we were loading. Once loaded, Rita introduced herself and said she was a driver for the tour.
During the next six days we visited Shreveport, LA, Bay St. Louis, MS, a tour of New Orleans, including a Jazz Cruise on a Steamboat and dinner in New Orleans, and a visit to Lafayette, LA and the Acadian Village.
On all of these tours Rita maneuvered the bus like a veteran, mostly in close quarters, restricted turning room and narrow streets. Never once did we have a problem. Her driving left nothing to be desired.
The Bus was always where it was supposed to be and at the time it was supposed to be there. The weather was bad (cold, rainy, and fog) almost the whole time but it never affected Rita's driving, our safety of her disposition. She was always positive, cheerful, courteous and professional. She knew the best rest stops and the best places to eat.
I (Leo) drove a heavy vehicle for years and I can honestly say, Rita is as good as a driver as you will find anywhere. She is the epitome of what you would want in an employee in your business.
Rita, if we ever go on another tour with Cowtown Charters, we hope you are our driver. We thank you for safe and pleasant trip. We salute you.
Leo and Delores Thom
I just returned from a Cowtown Charter bus tour to Mackinaw Island, Michigan. I have been on many bus tours but I just had to write and compliment your driver, Victor Craver. He was incredibly good at the wheel of that bus. I can't count the times all of our passengers applauded his driving.
Our tour directors used their microphones several times complimenting Victor for the excellent condition he kept the floors, bathroom, the trash, etc. The directors have been in the tour bus business for many years, and they repeatedly mentioned how they had never been on a bus that was kept as perfect as Victor's.
Driving was excellent. Cleanliness was excellent. Also the rapport with his passengers was excellent. He was so thoughtful and helpful with passengers getting on and off the bus. So much so, he had to endure hug after hug when the trip was over. For your interest, he really babied that bus. He washed and kept the windshield shined and clean. I have been on a Cowtown Charters bus before to Niagara Falls/Toronto. This bus looked very new.
Again, thank you for drivers like our Victor Craver. In the survey we filled out for Diamond Tours we gave the bus and the driver excellent reviews. Hope to ride with you again one day soon.
Bernice McGee
Per our conversation this morning, I just wanted to pass along to you the many wonderful comments about Cowtown Bus Charters, especially the two bus drivers, Rita and Ben. This was the first time we have used Cowtown Bus Charters and your company, Rita, and Ben has left a very good impression with all of the adult chaperones and the three band directors who went on the trip to San Antonio and South Padre Island. I appreciate you not farming out the buses, per my request, and for setting up the 'table' for the students to play games during the trip. Everyone I spoke to over the last six months had been very helpful.
I am listing below some of the band directors and chaperones comments:
"…let them know how wonderful the two drivers we had for the bus trip. They went out of their way to ensure we were where we were supposed to be, as well as showing the ability to be flexible as our schedule changed a bit during the trip to accommodate the activities for the students…they should be recognized for their efforts."
"I can tell you from a former driver's standpoint that both of these drivers were true professionals. In addition, both drivers went well beyond the call of duty in terms of helping the band with loading and unloading. The gentlemen iced down the water early one morning without being asked, and the lady stopped by and put in a reservation for us at a restaurant…again without being asked?? In my 9 years of teaching, these two drivers are the finest, in every way possible, that I have ever experienced.
Lobo Band Boosters
United States Attorney, Northern District of Texas, Dallas Division
Thank you for your help in making the trip a success. I really appreciate your assistance and professionalism. You truly made my job much easier. I also want you to know how pleasant your drivers were, especially the man who made the return trips. He went above and beyond what I expected.
Marvin Collins & Barbara A. Nichol
United States Attorney & LECC/Victim-Witness Coordinator
Royce Broussard & Colleen Griffin
My mom and I would like to wish Kenn Gann a Merry Christmas. We had gone on a group trip from Bastrop, TX to Biloxi. That was the first time that I had ever took a trip like that. Kenn made it very enjoyable. He is a GREAT driver. We would like for you to let him know if he is ever in the Bastrop area to stop in. We know of a good place to have a steak dinner!
Thank you, Merry Christmas to all,
Royce Broussard & Colleen Griffin
It was my pleasure to have Richard Burris as our driver on our recent trip to Branson from November 25th thru December 1st. Rick is a very safe driver and made everyone feel at ease. He was very congenial and extremely helpful and really helped to make our trip enjoyable and a big success. I could not have been more pleased with the choice you made when you assigned him to be our driver. I only hope that if we use your bus company again that we be lucky enough to have him as our driver.
Thanks again.
Barbara Blevins
I was on the tour to Branson, MO in May. We had the nicest bus driver. He was very pleasant to talk to, and a very good driver. If I ever go again I would ask for the same driver. His name was Kevin. A very nice man.
Linda Englert
We really chose the right bus company to shuttle our delegates all over Fort Worth. There was never a worry that the buses would be late. The drivers were very friendly and courteous.
Joyce Welton
Transportation Chairman
National Council Education Ceramic Arts
The efficiency and reliability of your service contributed greatly to the success of our conference.
Minerva Navarrete
Conference Planner